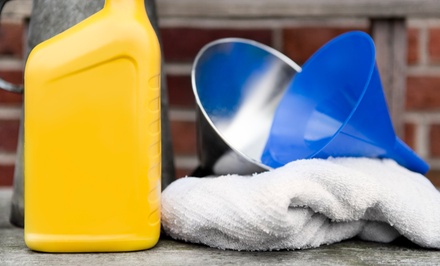 1141 East Bell Road
Phoenix, Arizona 85022
602-866-9979
Get Directions
5015 West Baseline Road
Laveen, Arizona 85339
602-237-7125
Get Directions
710 West Calle Arroyo Sur
Green Valley, Arizona 85614
520-648-3330
Get Directions
4045 South Arizona Avenue
Chandler, Arizona 85248
480-883-2881
Get Directions
3440 W Union Hills Dr
Phoenix, Arizona 85027
623-582-5626
Get Directions
445 N Greenfield Rd
Mesa, Arizona 85205
480-981-5295
Get Directions
4301 E Thomas Rd
Phoenix, Arizona 85018
602-955-0450
Get Directions
1520 S Watson Rd
Buckeye, Arizona 85326
623-386-0111
Get Directions
20926 N John Wayne Pkwy
Maricopa, Arizona 85139
520-568-5552
Get Directions
25672 North Lake Pleasant Parkway
Peoria, Arizona 85383
623-376-2761
Get Directions
6515 West Happy Valley Road
Glendale, Arizona 85310
623-825-2925
Get Directions
104 W Airport Rd
Payson, Arizona 85541
928-474-4234
Get Directions
9396 N 90th Street
Scottsdale, Arizona 85258
480-860-0877
Get Directions
3650 W Tangerine Rd
Marana, Arizona 85658
520-744-4974
Get Directions
2825 West Carefree Highway
Phoenix, Arizona 85085
623-581-5721
Get Directions
2605 S 83rd Ave
Phoenix, Arizona 85043
623-478-8636
Get Directions
15420 West Van Buren Street
Goodyear, Arizona 85338
623-935-1188
Get Directions
8188 W Deer Valley Road
Peoria, Arizona 85382
623-376-8486
Get Directions
18467 E Queen Creek Rd
Queen Creek, Arizona 85142
480-840-3046
Get Directions
6910 East Broadway Road
Mesa, Arizona 85208
480-854-3608
Get Directions
1553 South Crismon Road
Mesa, Arizona 85209
480-380-8693
Get Directions
4719 East Cactus Road
Phoenix, Arizona 85032
602-569-0825
Get Directions
1839 W Dunlap Ave
Phoenix, Arizona 85021
602-861-2221
Get Directions
1535 N Burk St
Gilbert, Arizona 85234
480-545-7875
Get Directions
18625 N Reems Rd
Surprise, Arizona 85374
623-584-0053
Get Directions
259 E Hunt Hwy
Queen Creek, Arizona 85143
480-677-3476
Get Directions
4009 East Chandler Boulevard
Phoenix, Arizona 85048
480-759-8335
Get Directions
4915 E Carefree Hwy
Cave Creek, Arizona 85331
480-575-1790
Get Directions
1141 East Bell Road
Phoenix, Arizona 85022
602-866-9979
Get Directions
from
$25.00
$88.95 value

•

72% off!
This Deal is No Longer Available
Up to 72% Off Oil-Change Package
Like violins, cars announce their need for a tune-up by squeaking shrilly and leaking oil every time you play Mahler. Keep your ride purring pleasantly with this Groupon.
The Deal
$25 for a synthetic-blend oil change and service package (up to a $88.95 total value)
Synthetic-blend oil change, including up to 5 quarts of oil and a new oil filter (a $38.95 value)
Spin tire balance and rotation (a $30 value)
Choice of new air filter or throttle-body cleaning (up to a $20 value)
Fine Print
Limit 1 per person. Limit 1 per visit. Valid only for option purchased. Oil-change not valid for diesel or full synthetic oil. Extra $3.50 EPA fee per oil change. Tire rotation valid for tires up to 20"